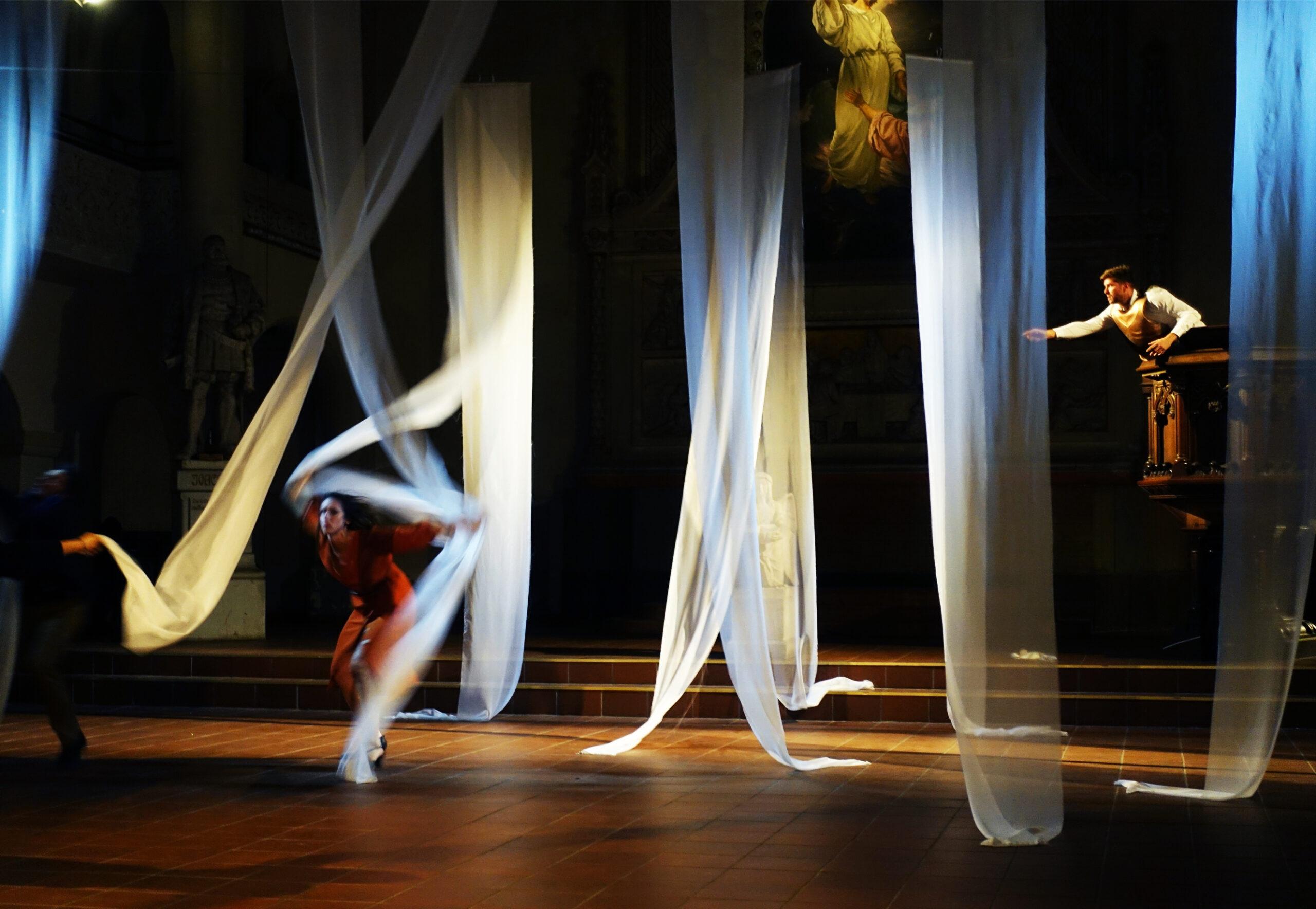 Stimmen des Kiezes
Site-specific Stage Design: In 'Stimmen des Kiezes', a painting of St. Peter's near-drowning becomes the catalyst for a rich tapestry of text fragments from Shakespeare, Kafka, and biblical texts. Merged with powerful visuals and dance, the performance contemplates profound human questions. A transformative set design, featuring ethereal white curtains, creates an atmosphere where they morph into elements like water plants, walls, and boats.
Zwingli Kirche Berlin
Cast
direction: Petr Manteuffel
stage and costume: Bogna Grazyna Jaroslawski
light: Emil Frobel
music: Zoran Terzic
Client: Stadtheater e.V.
Date: 1. October 2018
Services: Stage Design
reviews: 
TheTheatreTimes.com
Supported with funds from the Bezirkskulturfonds and the project funding of the district Friedrichshain-Kreuzberg von Berlin